---
THIS SPACE IS FOR YOU!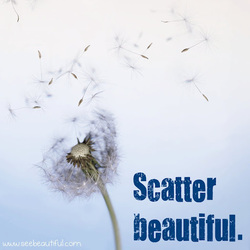 See Beautiful™ was born from a collective voice of concerned individuals who noticed (1) Women are beautiful! (2) Society tells us otherwise; and (3) We're not okay with society's message to question our inherent beauty!
See Beautiful™ strives to be a place where girls and women feel empowered, feel themselves, and recognize their beauty.
See Beautiful™ is forever committed to supporting females and spreading the message that YOU ARE BEAUTIFUL.
Below you will find a comprehensive list of resources supporting girls and women! Check out our "See Beautiful's" page to celebrate our See Beautiful Woman of the Month!
Below you'll see beautiful in:
Our See Beautiful Woman of the Month
Excellent resources for Girls and Woman
---
---
Camryn Berry is beautiful. She writes it. She paints it. She celebrates it. She creates it. And at 14-years-old, she lives it in a way that reflects a lifetime of growing beautiful. Ask those around her and they'll tell you that she's always been this way: An inspiring individual who sees and seeks beautiful in everything. Wise beyond her years, Camryn sets out each day with the intention of seeing beautiful, both in herself and the world. At the age of 14 she paints, she writes, she builds, she plays and she leaves others empowered to be more like her. We are incredibly honored to celebrate Camryn Berry - and we are certain she'll leave you seeing and seeking more beautiful! Thank you, Camryn.

---
See Beautiful Girl of the Month: CAMRYN BERRY

Written by Camryn Berry

Every morning I follow a certain routine, an infinite amount of actions that have taken place over an infinite amount of days. My alarm clock blares. I press "snooze" well over half a dozen times. Finally, there's the dragging myself out of bed. Brush my teeth groggily and jump in the shower (if I'm really late I can do these at the same time).

However, it's not until I'm picking out my outfit, when I look up at the wispy lettering of the wall decal above my closet that my day really begins. "Be your own kind of beautiful," it says.


I have a rare disease called Fibrous Dysplasia. This disease has caused a large solid tumor to grow in my left cheek. It is the size of a baseball. Growing up, it did result in a certain level of bullying. A friend once told me about how a girl on his bus was making fun of me behind my back and how he had defended me. I can still remember him telling me about how the girl had called me "ugly." I called my mom crying when I got home. Though it was a hard thing to deal with and even harder to get over, I began to realize that society is nurtured from a very young age to believe that beautiful is defined by looks; that you have to be a Barbie in order to deserve the label of beautiful. It took a while to accept that I could never be a perfect doll of a girl. But I soon realized that this didn't mean I couldn't be beautiful. Think of soldiers in battle, sacrificing their lives for our country. Is that not beautiful? Think of a girl being teased behind her back for her disease, but a friend putting his reputation on the line to come to her rescue.

Can you tell me that that isn't beautiful?

To me, beauty is something that can't be defined. And with unclearness as to beauty's denotation, it can be found almost anywhere. A side effect of my tumor is that it affects the area surrounding it. For example, it has greatly decreased the eyesight in my left eye. In all truth, I can hardly see at all. However, I don't mind. The reason being, there is so little creativity, it seems. Everyone desires the same outlook on life: through 20/20 vision. Yet there is something so beautiful about the way things are hazy and blurry and how colors disappear and morph into each other. It's like having a different lens on your Canon. It opens a whole new world of opportunity. Why would I want to give that up all to see the world like everybody else sees it?

The same goes for beauty. Why would you want to be the way everyone desires looking, a perfect Barbie doll, when you could "be your own kind of beautiful?"

---
Recommending a See Beautiful™ Girl or Woman of the Month

Every month
See Beautiful™will select a beautiful girl or woman of the month.
Here's how is works:
1. You email us (mystory@seebeautiful) why YOU or SOMEONE you know is beautiful. You can talk about your own beauty or how you see beautiful in the world.
2.
In your email, include contact information so we can email you if you're selected.
3. You'll be free to share a picture of yourself or any image you want that feels represents you.
4. We'll feature all you beautiful girls and women and can't wait to show society how BEAUTIFUL we are!!
Past See Beautiful Girls & Women of the Month
---
RESOURCES FOR GIRLS AND WOMEN

As we scour the planet searching for
See Beautiful™ exemplars, we'll share them here. Consider this a resource for finding more like-minded people involved in the movement to support girls and womens' empowerment of their own beauty, strength, and ability.
ALLIANCE FOR GIRLS: "Girl-centered, Community-based organizations and individuals committed to assessing and addressing girls' needs and helping girls reach their potential":
AMAZING WOMEN ROCK: They honor, support, and celebrate amazing women!
BE YOU BOLD: "BOLD Magazine promotes confidence, strength, and self esteem. Their goal is to empower young women to be themselves through encouraging and engaging media."

BEAUTY REDEFINED: "Taking back 'beauty' for girls and women everywhere!"

BEAUTY COCOON: Committed to "helping young women to realize their potential and live life to the full through exploring their identity."
CARE: "Defending dignity. Fighting poverty."
CHARGE MAGAZINE: "Our mission is to provide a publication that challenges, encourages and empowers teens through relevant topics."
DAY OF THE GIRL: "The Day of the Girl is about highlighting, celebrating, discussing, and advancing girls lives and opportunities across the globe."

EVE'S CIRCLE: "Empowering the girls of today to become the women of tomorrow!"

FEELGOOD STYLE: "Reclaiming what style means by choosing products that are good for you and for the planet and by focusing on health, happiness, and natural beauty, inside and out."
FLOWER POWER MOM: Honoring the truth about motherhood after 40
F.L.Y. MENTORING SERVICES: "Dedicated to teaching lifeskills, etiquette, and self-esteem to African American girls the ages of 11-17."
GET C* FIT: "Creating a world where its about what your body can DO, not what it looks like. Fuel your body and feel the difference exercise makes in your life"
GIRL ADRENALINE PRODUCTIONS: "Bridging the gap between girls & bullying, social media dangers & sedentary lifestyles."
GIRL INFINITY: "An empowering social network for girls."

GIRLS FOR A CHANGE: Where "girl power" and activism result in change.

GIRLS GUIDE TO SWAGGER: On a mission to raise female confidence and empower women

GIRLS LEADERSHIP INSTITUTE: "Inspiring girls to be their true selves"
GIRLS ONLY CLUB: Reaching out to girls worldwide to help them "appreciate differences, life situations, or overall hardships"
GLOBAL FUND WOMEN: "Promoting women's economic security, health, education and leadership"

GLOBAL GIRL MEDIA: One woman's belief in the power of her voice
GLOBAL WOMEN'S NETWORK: "striving to be the largest collaborative information source on women's and girls' organizations operating around the world."
HAILEY'S HOUSE: "Bridging the gap between parents and teens by guiding middle school-aged girls to become the best version of themselves and empowering parents with the skills necessary to continue to bring the best out of their daughters."
INTERNATIONAL PRINCESS PROJECT: "Advocating for women in enslaved prostitution. Restoring their broken lives. Empowering them to live free.

REALIZE YOUR BEAUTY, INC.: "Promotes positive body image by way of the arts."
SEE MAGAZINE: Sharing stories of "empowered girls and women."

SELF USA: "Entrepreneurship, Leadership, & Social Network for Girls."

SHE HEROS: Inspiring girls to be the world's next heroes
SHE'S THE FIRST: Committed to providing education for young girls
SheWill: "Organization committed to educating young girls (age 8-17) on the importance of financial literacy and career empowerment."

THE DRESSING ROOM PROJECT: "Promoting positive body image through girls' social activism - encouraging a healthy body, mind and spirit."
THE GIRL EFFECT: Arming Girls and Women with the opportunity to make a difference
THE GODDESS PROJECT: Celebrating the stories and lives of women around the United States through a documentary film.
THE RUBY PROJECT: "Simply, beautifully, undeniably, ruby." Inspiring girls to empower themselves and others.

THINK PEACE WORKSHOP: Committed to teaching peace building through global awareness and sensitivity
UN WOMEN: "United Nations Entity for Gender Equality and the Empowerment of Women and Girls

WE ARE PRICELESS: Committed to helping women understand they are "priceless"

WOMEN FOR WOMEN: Helping women survivors of war rebuild their lives
---
Have a resource to suggest?

---
See Beautiful™ © 2011-2014. All Rights Reserved.