---
THIS SPACE IS FOR YOU!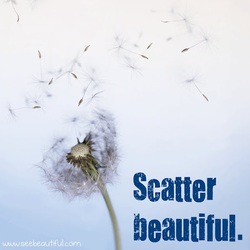 See Beautiful™ was born from a collective voice of concerned individuals who noticed (1) Women are beautiful! (2) Society tells us otherwise; and (3) We're not okay with society's message to question our inherent beauty!
See Beautiful™ strives to be a place where girls and women feel empowered, feel themselves, and recognize their beauty.
See Beautiful™ is forever committed to supporting females and spreading the message that YOU ARE BEAUTIFUL.
Below you will find a comprehensive list of resources supporting girls and women! Check out our "See Beautiful's" page to celebrate our See Beautiful Woman of the Month!
Below you'll see beautiful in:
Our See Beautiful Woman of the Month
Excellent resources for Girls and Woman
---
---
Sarah Rodriguez
is beautiful. I've stared at that first sentence for a few minutes now, trying to figure out the way to best celebrate
Sarah
and her beauty and words can't contain it. I can try - and I will - but know my words don't do her justice. I had the unique opportunity to recently meet
Sarah
in person (which I don't often get to do with our See Beautiful Women of the Month). Sitting across the table, over our shared love of black bean burgers,
Sarah
inspired me. She moved me to tears with her strength, love, ability to see beautiful, and of course
THIS NEWS
that she should share with you herself.
Sarah
's story is one that could have left her void of the ability or will to seek beautiful in her life, yet she's rooted her everyday-focus in life on seeking, finding, celebrating and creating more beautiful in the world - not just for herself, but for her son, her husband, her community and the world. Yes, Sarah is beautiful in every way. Thank you,
Sarah
, for this opportunity to celebrate you and inspire others with your story.
---
See Beautiful Woman of the Month: SARAH RODRIGUEZ

Written by Sarah Rodriguez
My life used to be one that from the outside appeared quite beautiful. I had a good job, a lovely home, an incredible husband and a beautiful baby boy. Life was as perfect as it could seemingly be, that is, until three days after my son was born. That was when we received a phone call telling us that my husband's cancer, which had been in remission, had returned and spread to his lungs. We felt like the floor had collapsed beneath our feet. We finally had everything we ever wanted and prayed for. Now in the blink of an eye, it all seemed to be slipping away.
My husband fought cancer for the next year, through chemo and every type of treatment available. Nothing worked. In the end they advised he have surgery to try to remove the cancer. That's when things took a turn for the worse. After he came out of surgery he suffered an unexpected and debilitating stroke. He miraculously recovered from the stroke, only to have yet another one. This time there would be no recovery. On July 23rd, 2013 my precious husband passed away.
The beautiful life I once had was now shattered into a thousand pieces. I lost my husband of 8 years, my love, my very best friend. At 31 years old I was now a single Mom to a baby boy who would never know or remember his Father. I never knew such pain could exist in the world. I certainly never believed it could happen to me.

The only thing I had to cling to were the promises of God. I read a verse in Isaiah that talked about Him bringing beauty to my ashes. I didn't know how that could ever be, but I prayed every night His promise would be true.

Through my despair God began to whisper a phrase to the secret parts of my heart "purpose to your pain". A fire started to burn in me. One that declared my husband's death would not be in vain, and that my tears would not be wasted. As I continued to pour my feelings out on my blog, I started to receive emails from others. These emails were from people who told me how inspired they were by my husband. They told me how seeing our family persevere gave them hope. They told me their faith was taken to new levels because of our families refusal to allow what has been to rob us from what will be.

I'm now part of a ministry that ministers directly to widows. The most painful thing I have ever endured has now become a vehicle to bring healing. God has taken our story and used it for His glory. He has taken our brokenness and brought life to others, who have brought life to others, on and on it goes.

My husband's purpose did not end when his life did. His purpose is alive and well in my son and I. As we continue to press on, refusing to break, others have seen and are changed. Our desire is to inspire others to hold on tight to His promises. We have seen and know them to be true, little by little, day by day. His mercies are new every morning and His hope springs eternal. We hold onto that hope, we lift up our eyes, and look towards the horizon. There you will see the beauty that's beginning to rise again.

---
Recommending a See Beautiful™ Girl or Woman of the Month

Every month
See Beautiful™

will select a beautiful girl or woman of the month.
Here's how is works:
1. You email us (mystory@seebeautiful) why YOU or SOMEONE you know is beautiful. You can talk about your own beauty or how you see beautiful in the world.
2.
In your email, include contact information so we can email you if you're selected.
3. You'll be free to share a picture of yourself or any image you want that feels represents you.
4. We'll feature all you beautiful girls and women and can't wait to show society how BEAUTIFUL we are!!
Past See Beautiful Girls & Women of the Month
---
RESOURCES FOR GIRLS AND WOMEN

As we scour the planet searching for
See Beautiful™ exemplars, we'll share them here. Consider this a resource for finding more like-minded people involved in the movement to support girls and womens' empowerment of their own beauty, strength, and ability.
ALLIANCE FOR GIRLS

: "Girl-centered, Community-based organizations and individuals committed to assessing and addressing girls' needs and helping girls reach their potential":

AMAZING WOMEN ROCK

: They honor, support, and celebrate amazing women!

BE YOU BOLD

: "BOLD Magazine promotes confidence, strength, and self esteem. Their goal is to empower young women to be themselves through encouraging and engaging media."


BEAUTY REDEFINED

: "Taking back 'beauty' for girls and women everywhere!"


BEAUTY COCOON

: Committed to

"

helping young women to realize their potential and live life to the full through exploring their identity."

CARE

: "Defending dignity. Fighting poverty."
CHARGE MAGAZINE: "

Our mission is to provide a publication that challenges, encourages and empowers teens through relevant topics."

DAY OF THE GIRL

: "The Day of the Girl is about highlighting, celebrating, discussing, and advancing girls lives and opportunities across the globe."


EVE'S CIRCLE

: "Empowering the girls of today to become the women of tomorrow!"

FEELGOOD STYLE: "Reclaiming what style means by choosing products that are good for you and for the planet and by focusing on health, happiness, and natural beauty, inside and out."

F

LOWER POWER MOM: Honoring the truth about motherhood after 40
F.L.Y. MENTORING SERVICES: "Dedicated to teaching lifeskills, etiquette, and self-esteem to African American girls the ages of 11-17."
GET C* FIT: "Creating a world where its about what your body can DO, not what it looks like. Fuel your body and feel the difference exercise makes in your life"

GIRL ADRENALINE PRODUCTIONS

: "Bridging the gap between girls & bullying, social media dangers & sedentary lifestyles."
GIRL INFINITY: "An empowering social network for girls."


GIRLS FOR A CHANGE

: Where "girl power" and activism result in change.

GIRLS GUIDE TO SWAGGER: On a mission to raise female confidence and empower women

GIRLS LEADERSHIP INSTITUTE: "Inspiring girls to be their true selves"

GIRLS ONLY CLUB

: Reaching out to girls worldwide to help them "appreciate differences, life situations, or overall hardships"

GLOBAL FUND WOMEN

: "Promoting women's economic security, health, education and leadership"


GLOBAL GIRL MEDIA

: One woman's belief in the power of her voice

GLOBAL WOMEN'S NETWORK

: "striving to be the largest collaborative information source on women's and girls' organizations operating around the world."
HAILEY'S HOUSE: "Bridging the gap between parents and teens by guiding middle school-aged girls to become the best version of themselves and empowering parents with the skills necessary to continue to bring the best out of their daughters."
INTERNATIONAL PRINCESS PROJECT: "Advocating for women in enslaved prostitution. Restoring their broken lives. Empowering them to live free.


REALIZE YOUR BEAUTY, INC.

: "Promotes positive body image by way of the arts."
SEE MAGAZINE: Sharing stories of "empowered girls and women."


SELF USA

: "Entrepreneurship, Leadership, & Social Network for Girls."


SHE HEROS

: Inspiring girls to be the world's next heroes

SHE'S THE FIRST

: Committed to providing education for young girls
SheWill: "Organization committed to educating young girls (age 8-17) on the importance of financial literacy and career empowerment."

THE DRESSING ROOM PROJECT: "Promoting positive body image through girls' social activism - encouraging a healthy body, mind and spirit."
THE GIRL EFFECT: Arming Girls and Women with the opportunity to make a difference
THE GODDESS PROJECT: Celebrating the stories and lives of women around the United States through a documentary film.

THE RUBY PROJECT

: "Simply, beautifully, undeniably, ruby." Inspiring girls to empower themselves and others.


THINK PEACE WORKSHOP

: Committed to teaching

peace building

through global

awareness

and

sensitivity

UN WOMEN

: "United Nations Entity for Gender Equality and the Empowerment of Women and Girls


WE ARE PRICELESS

: Committed to helping women understand they are "priceless"

WOMEN FOR WOMEN: Helping women survivors of war rebuild their lives
---
Have a resource to suggest?

---
See Beautiful™ © 2011-2014. All Rights Reserved.